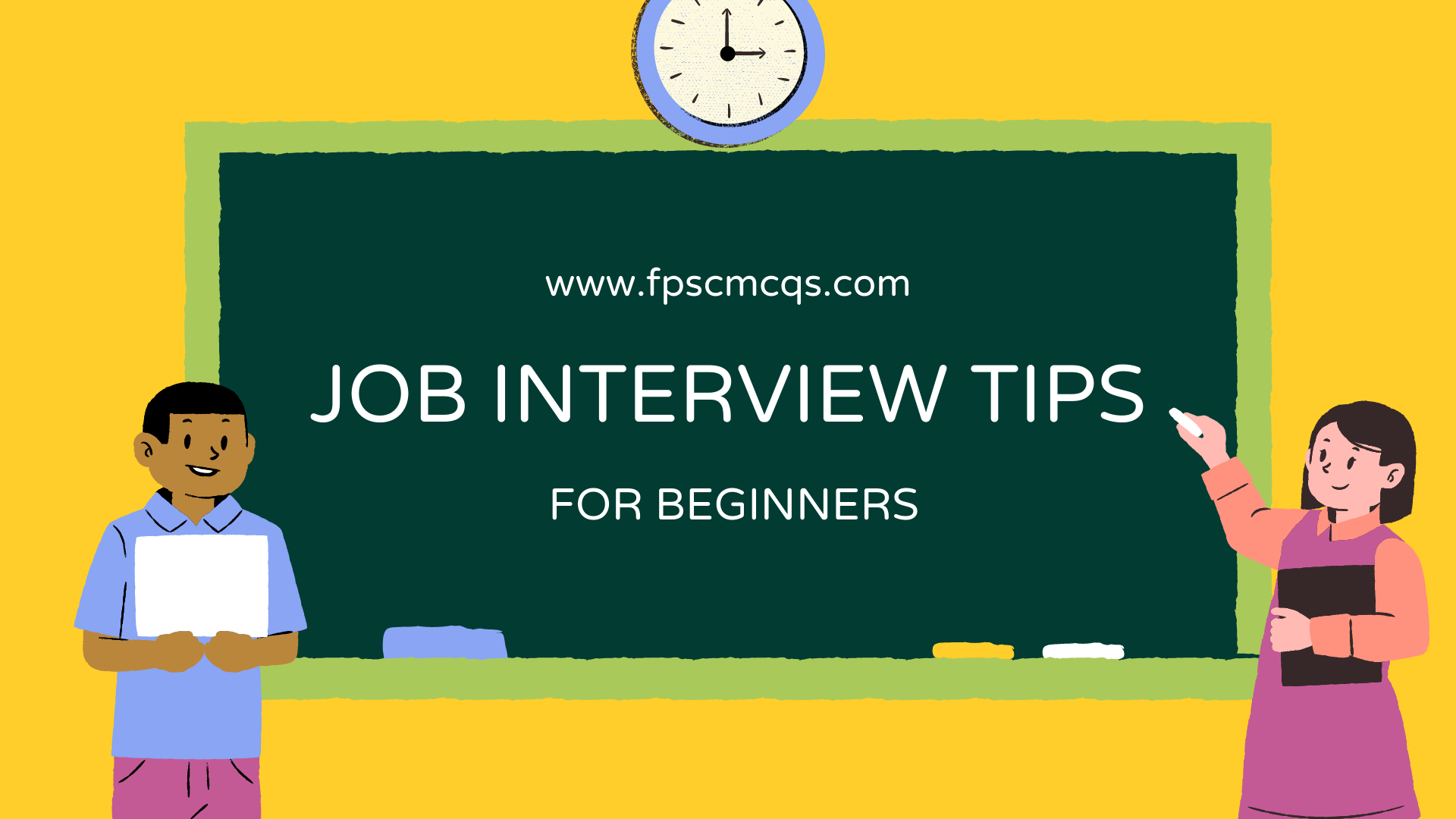 Job Interview Tips For Beginners
JOB INTERVIEW TIPS FOR BEGINNERS
Interviews are the perfect opportunity to see out your skills and abilities. Interviews can be stressful, but the first interview can be both exciting and worrisome. However, they can be events that could make even the best of people, nervous. A resume will make a good impression on the interviewer. You don't need formal work experience to write a resume. You can include informal experience, volunteering, academic achievements, and your participation in sports or clubs. Bring a copy of your resume, if you have one, to the interview, as well as a pen and paper so you can take notes. Firstly, you must research the company you have shortlisted while applying for jobs. Next, remember that you must match your work experience with the job description. Make sure you have good body language and dress professionally. The next thing you can do is have a mock interview which will help you with the real one. Make sure you give a strong self-introduction and have concise answers. Here you can find Job Interview Preparation Tips, &  Job Interview Tips For Beginners 2021 Before the interview, During the interview, and After the interview.
Important points before Interview
Dress well – Appropriately
Be 10 mins before time
Have all the documents ready, just in case
Have good references
Try not to be tired, sweaty, and smelly
Speaking slowly, loud, and clearly
Be Honest ALWAYS
Have confidence, don't be overconfident, and don't overact.
Answer to the questions to the point.
Lastly, wear a lighter color Shirt. It's a physiological thing that it builds trust.
Here are a few beginner tips:-
Before the interview:
Make sure you've done a substantial amount of research about the company.
Keep extra resumes and certificates or qualifications ready.
Prepare for some common questions beforehand, like, strengths, weaknesses, etc.
On the day of the interview:
Don't be late. Be a few minutes early instead
Dress professionally.
Run a few confirmation checks of your documents.
Get notebooks and pens
Turn off your cell phone
During the interview:
Curtly introduce yourself and shake hands if they put their forth.
Do not rush to answer the questions and patiently listen.
Try to subtly mention as many skills as possible
Put forth direct and honest answers.
Think about your answers or comments before you speak. Formulate a mind map in your head before actually speaking.
At the end of the interview:
Restate any strengths or plus points you've missed about yourself.
Be courteous while extending your greetings.
Ask questions like the scope of your development in the field, work ethic, team dynamics, etc.
Do not ask questions like "will I get a promotion?" Instead, ask questions like "what is the scope for development in this field?" you want the job, say so!
Find out about additional interviews, if any.
Ask about the time of confirmation of their verdict
After the interview:
Don't forget to personally email the interviewer and extend a note of thanks personally to stand out from the rest.
Here are a few questions that you can prepare for before an interview:-
Strengths
Weaknesses
Leadership skills
Willingness to work
Flexibility in work ethic
Creativity in problem-solving
Dealing with difficult people at work.