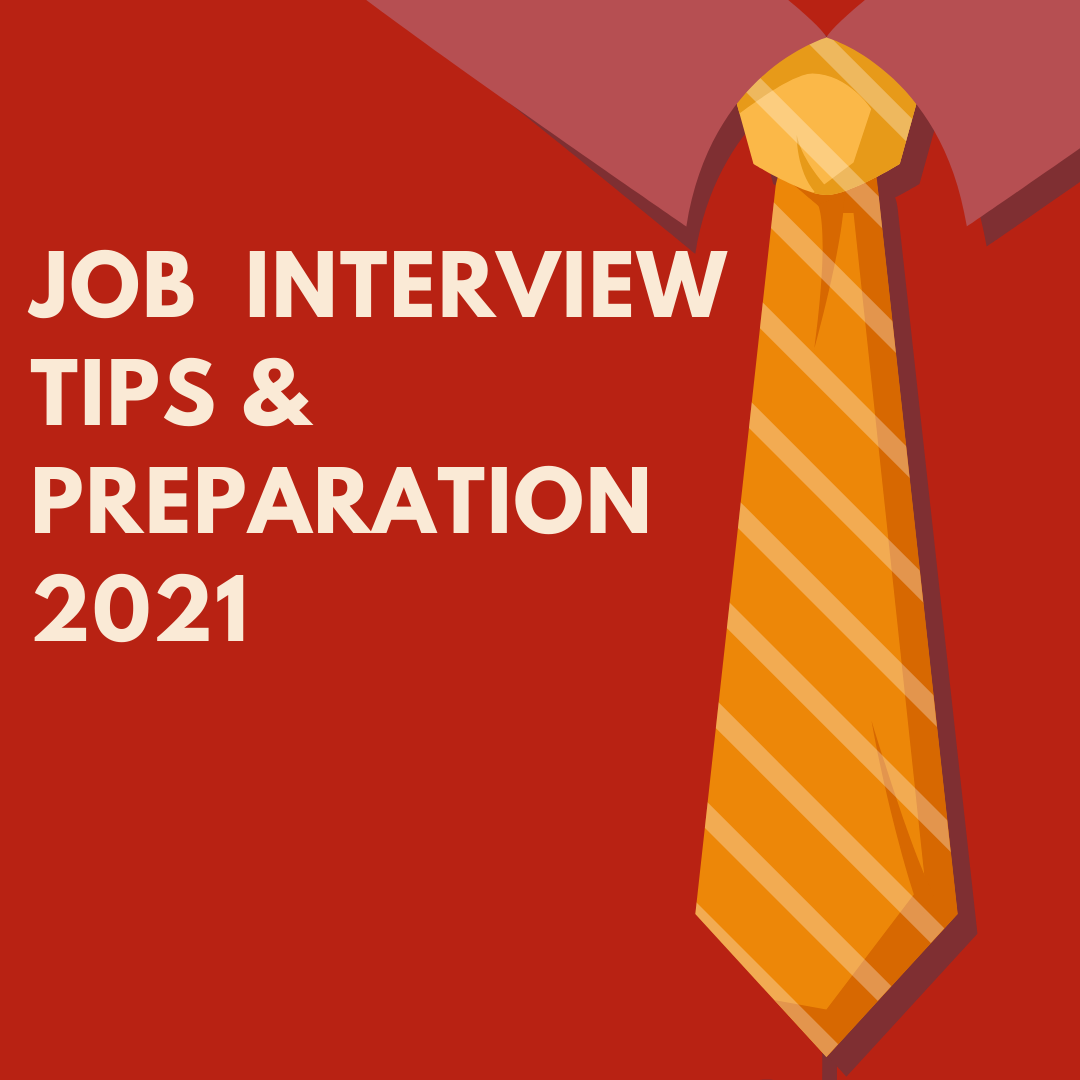 Job Interview Tips and Preparation 2022
JOB INTERVIEW TIPS & PREPARATION 2022
A Job Interview is an interview between the company and the candidate who has applied for the job. These are the most popular method for employee selection. A Job Interview precedes the hiring decision. A Job Interview must be your first interaction with the company. You wouldn't want it to go wrong. There are many factors that lead to a great job interview. From my own personal experiences, taking on an authentic and humble approach to the interview will help you with your own self-confidence for future interviews. There are various things that must be kept in mind before appearing for an interview. Patience and confidence are two golden factors among them. well dressing up, good postures, speak with confidence, good listening skills, research about job profile and company in detail, use the right words, be prepared, etc. are necessary and to be taken in mind while appearing for job interviews. Here you can find a lot of tips & experiences about Job interview tips 2022.
How do you show confidence?
If you are naturally confident, then you know the trick. In case you lack confidence, then just appear confident. How?
To appear confident follow these tips:
Wear your best clothes and shoes. Buy a new set of clothes and shoes, in case you do not have any best clothes.
Get a haircut to appear younger. Do not go with your shabby hairstyle. Go to a hairdresser and get a haircut that suits you.
Wear rich accessories. Yes, it really makes an impression when you wear really nice watch and keep a nice phone.
Deep breath. Take 10 deep breaths before the interview to keep your calm and reduce any nervousness.
Yes, practice your smile. You have to use it when you greet your interviewer, when you know an answer or when you do not know an answer. Give a wide grin to show your calmness to an interviewer.
Remember, you may or may not have all the technical skills to clear an interview. But these points to appear confident are in your control. You can easily follow these points to increase the chances of your selection. Always go to an interview with a positive image of getting selected. With this mindset, give appropriate and frank replies to your interviewer. In case you do not know the answer to a question, still appear confident. There is no point in losing your confidence over a simple mistake. I hope it helps.
First of all, I would like to highlight some habits that I personally applied to my life and I believe that these can make a difference and take the candidate ahead some steps:
Be the first to take challenges, during group discussions.
Try to reach the venue before or on time. Mind it, never be late.
Just calm yourself for some time before the interview started.
Avoid negative thoughts and never fear anyone but respect everyone.
Never pay attention to other candidate's feedback about their experience as sometimes, it may be misleading.
Praise yourself in your mind palace that you have researched everything about the company and left no stone unturned in preparing yourself for that day.
Think like if the company hires you, it will benefit them and if you are rejected, the company just lost a valuable resource as you have plenty of opportunities in the world left. It is not the end as the end is the just beginning of the next play.
Finally, have a good smile on your face and enter the interview room.
Must wish the interviewer and shake hands, it will make a very good impression of yours and you will also feel comfortable.
Listen carefully to the question asked, clarify if any doubts, and ask him before you are assuming anything to make the problem much easier. He will feel happy to help you.
During the entire interview, look into the eyes of the interviewer as this is a way to respect anyone during any conversation.
Finally, in the end, before leaving, must thank the interviewer for taking your interview and shake hands.
Rest, leave everything on Almighty!!! Believe me, you will not be disappointed.
Here are some more interview tips 2022, Before, During & After the interview, It will help you for the preparation of your job Interview…
PREPARING FOR THE INTERVIEW
Dress professionally and make sure you are well-groomed.
Prepare your portfolio ahead of time and practice using it so that you know where everything is located.
Practice your answers, but don't make them sound rehearsed-just focus on hitting the main points.
Do your research on the company and position that you're interviewing for.
Bring any materials you may need including a business card, resume, and portfolio.
Bring a notebook and a pen or pencil so that you can take notes or jot down questions.
Be on time-allow for extra travel time in case you get lost or run into traffic.
DURING THE INTERVIEW
Make a good first impression with a nice, firm handshake.
Be friendly, polite, and remember to smile.
Display confidence through body language-don't slouch in your chair or look down when you're speaking.
Speak loudly and enunciate when giving your answers.
Always try to frame your answers in a way so that they relate to the job and why you're the best candidate for it.
Be honest-it's better to turn down a job you're not a good match for than try to 'fake it until you make it'.
Prepare yourself for curveball questions you didn't train for-take your time answering.
Ask for some time to think if you need a second to formulate your thoughts.
If you are unsure of what the interviewer is asking you, politely request a more detailed explanation.
AFTER THE INTERVIEW
Thank the interviewer for his or her time.
Give the interviewer samples of your work if you have copies for them to keep.
Provide a good final impression with a nice, firm handshake.
Follow-up with a thank-you e-mail, letter, or phone call.
Prepare for your follow-up interview, if applicable.
HERE YOU CAN ALSO DOWNLOAD JOB INTERVIEW PREPARATION TIPS 2022 IN PDF