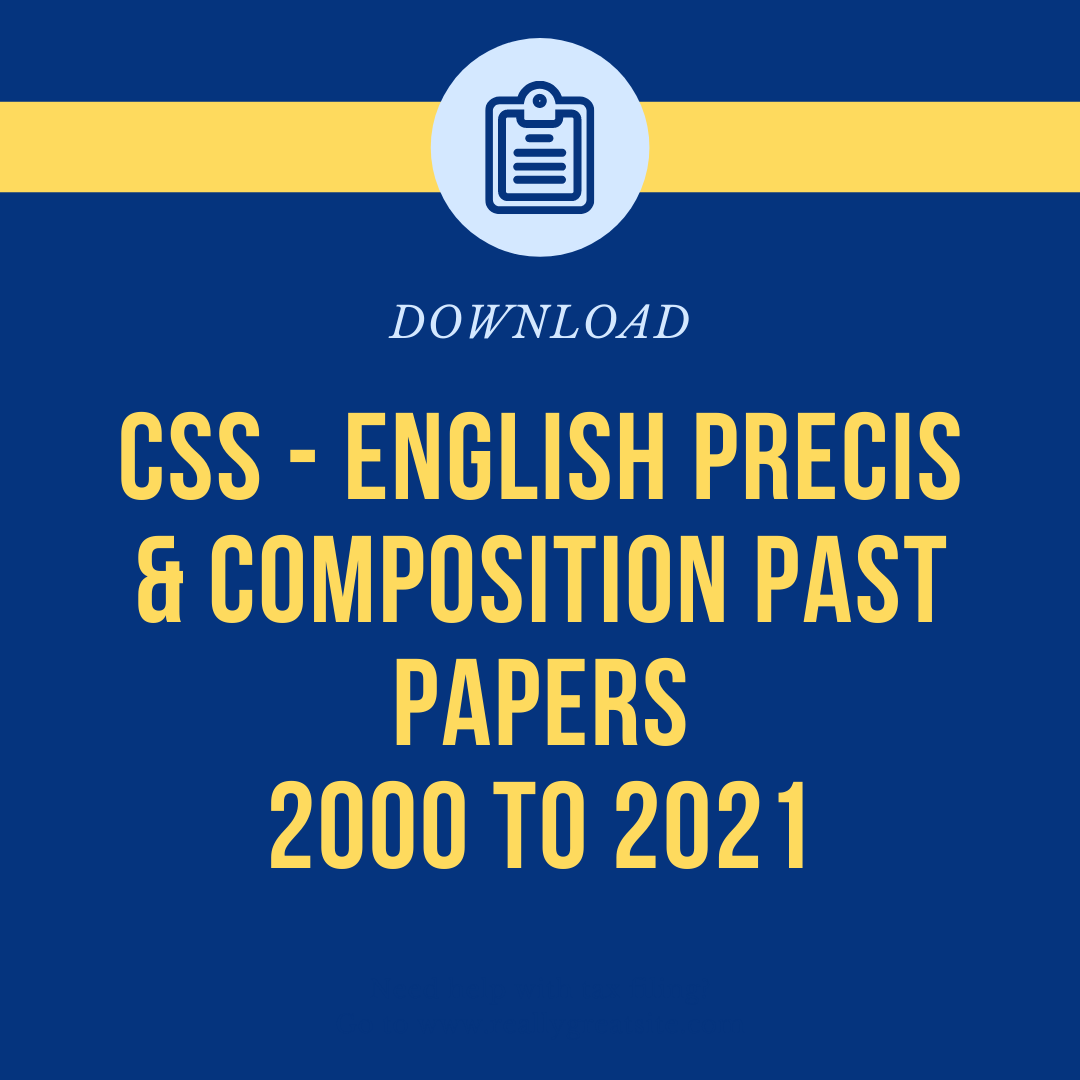 English (Precis & Composition) Past Papers 2000 To 2021
DOWNLOAD ENGLISH PRECIS & COMPOSITION PAST PAPERS 
Précis writing improves your overall writing skills. It teaches you how to express your thoughts clearly, concisely, and effectively. You learn to choose your words carefully and construct your sentences in a logical and concise manner. Précis writing is a wonderful skill. You will find it useful throughout your life; in writing official letters, business letters, and personal letters. It will add punch and style to your writing. You will get the knack to cut out crap and state what you want to say in lesser words thus keeping your reader focused on your letter. Your vocabulary will improve. Précis writing is different from paraphrasing. In a paraphrase you should give all the details: you should not leave out any details. A paraphrase will be at least as long and sometimes longer than the original. A précis, on the other hand, must always be shorter than the original. It should express only the main theme that too as briefly as possible. In other words, English composition is the act of writing individual words to create a sentence, sentences to create paragraphs, paragraphs to create essays, into novellas, or novels, or just about anything else. On this site, you can download Lot of English Precis & Composition Past Papers For the Preparation of your CSS Exams.
WHAT ARE THE 5 STEPS TO WRITE A PRECIS IN THE CSS EXAM?
For the CSS exam, the five steps to write an English Precis are following:
Read the passage carefully.
Write down the main points.
Get an idea of the text and absorb the main points.
Write the summary of the text in one-third the length of the original passage.
Give a relevant title to the text.
DOWNLOAD CSS SOLVED PAPERS OF ENGLISH PRECIS & COMPOSITION 2000 TO 2021
Here you can download CSS English Precis & Composition Solved/ Unsolved Competitive Exam Past Papers for the preparation of your CSS Exams. Click on the Link Below…
HERE YOU CAN ALSO DOWNLOAD…