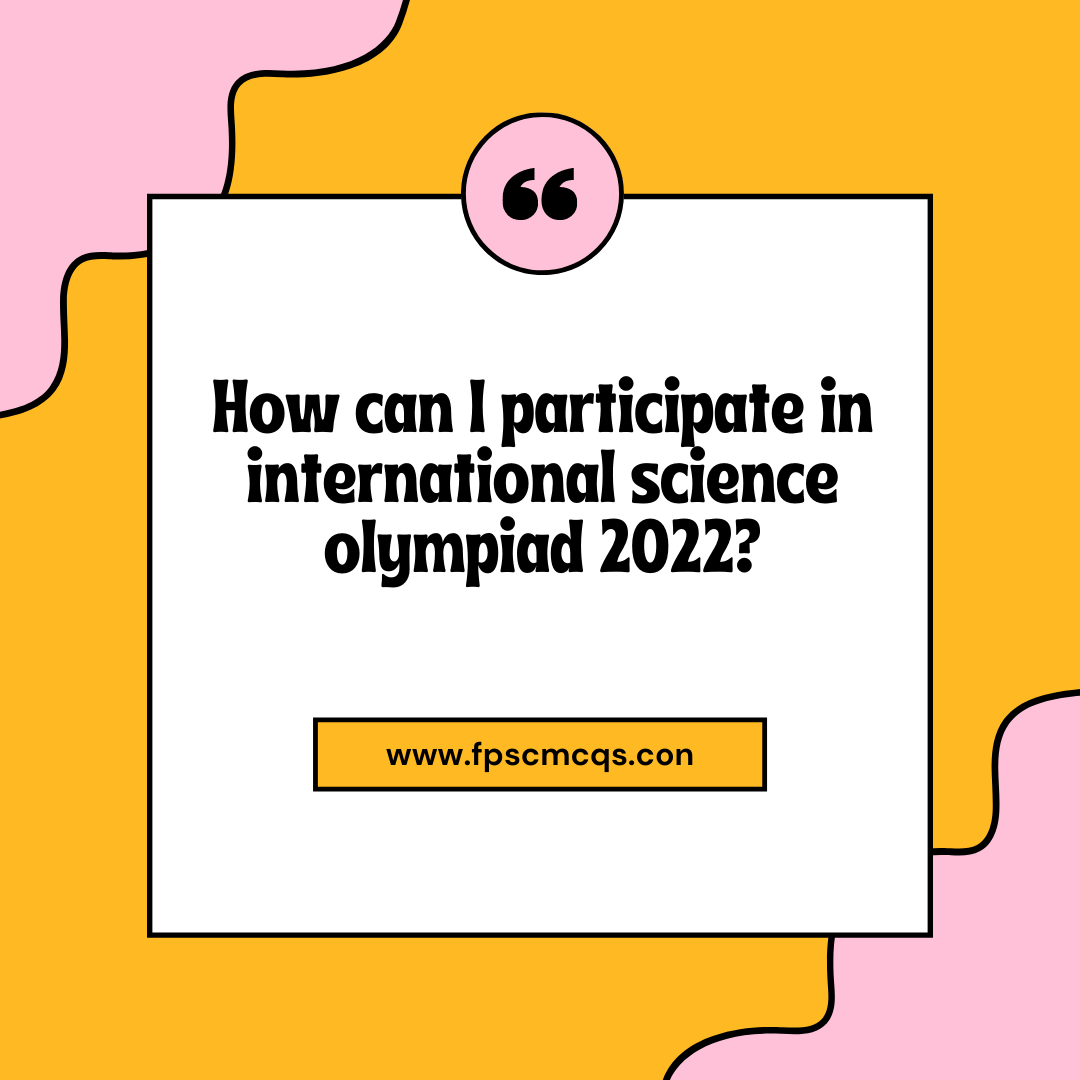 How can I participate in International Science Olympiad 2022
How can I participate in International Science Olympiad 2022?
Olympiads are competitive exams for school students. They are of different subjects like English (IEO), Mathematics (IMO), Science (NSO), Computer technology (NCO), General Knowledge (IGKO). There are different levels in them like zonal level, state level, and then national level. International Olympiads like IMO (International Mathematics Olympiads), IChO, IPhO IBO, etc., do not allow any direct entries. Countries participating in these Olympiads generally organize various national Olympiads to finalize a team of 6 students who will represent their respective countries in International Olympiads. If you Google you will find the local contact person for the Olympiads. Every state has one senior teacher from a school in the city who coordinates the Olympiads. For each of the subjects, there may be a different person in charge. Just contact them and get your applications, fill in the forms and submit them before the last dates. It's a highly competitive exam and everyone is encouraged to participate. In General, you can not apply individually for any International Science Olympiad. You need to apply through the official body that selects a team to represent your country in the respective Olympiad. The official body could either be a government authority or an NGO. They will conduct an Olympiad exam or series of exams and shortlist candidates based on their performance. In the case that your country hasn't signed up for a particular Olympiad which is very unlikely, you'll have to write to possibly interested institutions in your country to make necessary arrangements to sign up your country.
International Science Olympiads Competition 2022
Subjects For Competition
        Biology
        Mathematics
        Physics
        Chemistry
Last Date
        The last date for registration of this competition is 04-2022
        Sectors announced that the test for the competition is in the month of August.
        Eligibility Criteria
        Eligibility criteria are very important for competition.
        The age limit for competition is only 20 years old.
        Male and female students can apply for this competition.
        Degree holder's students of matriculation can apply for this competition
        Students who have a degree of intermediate with 60 percent marks or first division in science subjects that kind of students can apply for this completion.
        Students who are course holders and they want to give tests that kind of students are not eligible.
        Some students whose age is above 20 years old that kind of students are also not eligible for admission.
        Online admission form for this completion is available but remember that without entering a B-form or ID number students cannot apply for completion of the 2022 session.