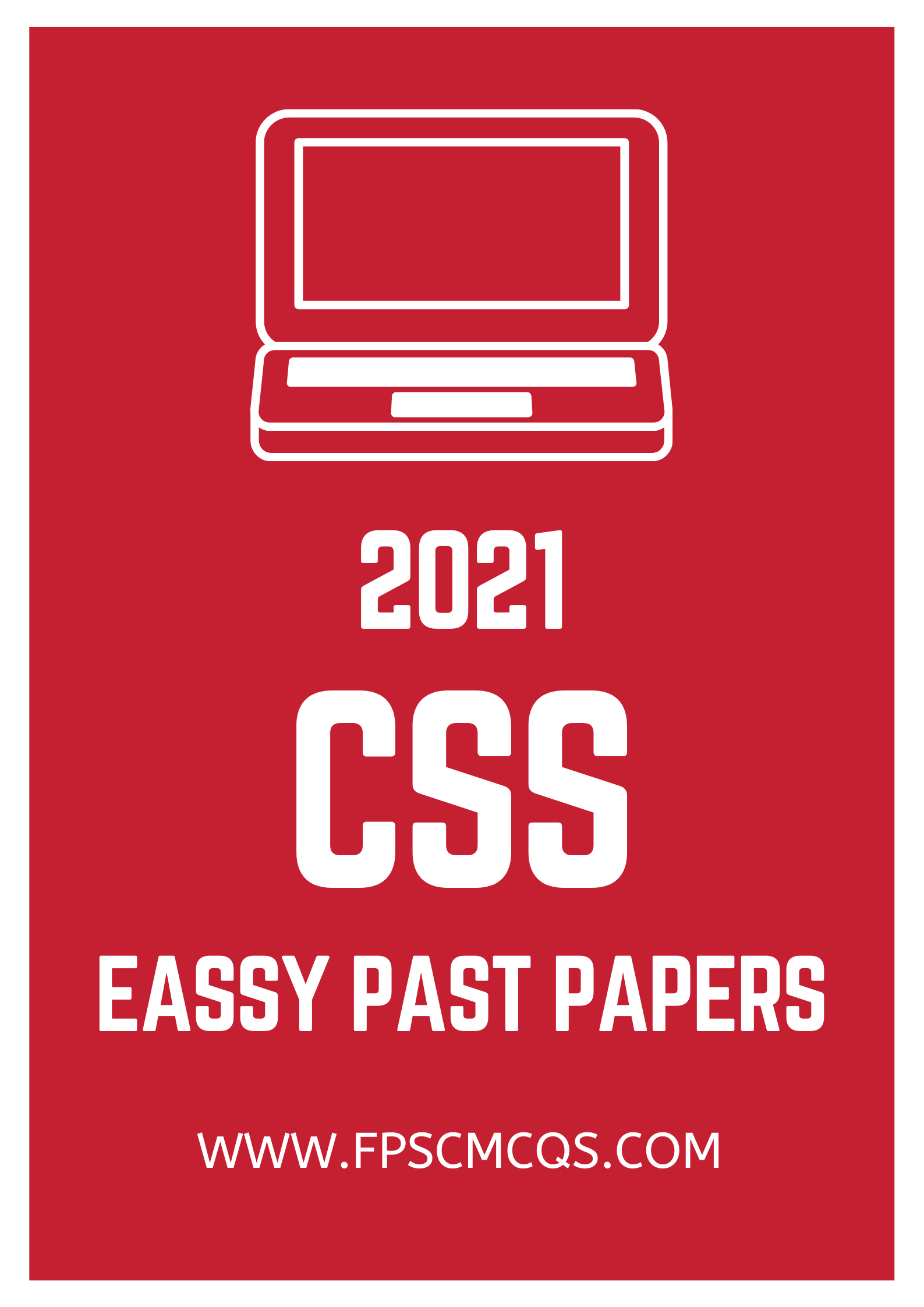 CSS ESSAY PAST PAPERS 2000 TO 2021
DOWNLOAD CSS E
SSAY PAST PAPERS 2000 TO 2021 FOR CSS EXAMS
Essay writing activity as an intellectual stimulation of our thoughts and such an activity would be highly beneficial at a younger age. For teachers, essays are one great way to assess the students on how well they have understood a concept and evaluate their vocabulary, writing and communication skills. It also shows that a student is not memorizing the answers and actually has in depth knowledge about the topic. When it comes to students, in school aside from learning academic subjects, it is also necessary for them to learn how to formulate their own opinions about varied topics and become capable in expressing those opinions and essay writing does exactly that. In fact for a student, who usually ends up doing what the teachers want or what the parents ask him to do, essays can be that one medium where they actually get to have a voice in the first place. Essay writing comes with specific deadlines, which students are required to maintain anyhow. You will learn to manage your time wisely and in a proper way. You will be able to plan, organize, research within the time limit given to you. If you scan through the points discussed above, you will know why essay writing is so crucial for students and how it is a part of their academic growth. In this site you can download CSS ESSAY PAST PAPERS for preparation of your CSS Exams.
WHY ESSAY WRITING IS IMPORTANT FOR CSS STUDENTS?
Essay Writing is Important Because:
It makes you think
It is the dedicated time, when you think on given topics.
It is the test of your abilities. Whether you are capable of gathering right thoughts on time or not?
It also shows you your weaknesses. Suppose you are not in a habit of reading newspapers, books, not even Google news then you will find it difficult to write on the given subject.
It forces you to search for the topics, whether you are interested or not. This can be helpful to cultivate your interest and researching abilities of yours can be enhanced.
One can write essay on any topic if well informed, well read. It is not necessary to write essay only in examination hall.
Improvement in writing style, thought gathering, vocabulary, knowledge, handwriting can be done through essay writing.
It helps the person/teacher/people to understand who you are, and how your overall personality is. People can judge you from your writings.
Time management while writing an essay can be tested. Your skills of time management can be enhanced.
Overall, essay is your projection, projection of your mind, brain, memory, smartness.
If one is excelled in essay writing, he/she can become good speaker, reader, writer, and anchor, can excel in any field which needs above qualities.
DOWNLOAD CSS ESSAY PAST PAPERS 2000 TO 2021 FOR CSS EXAMS
Download CSS Essay Past Papers 2000 To 2021 For Preparation Of your CSS Exams.